Well… the day was just beautiful, sunny, a bit of an Easterly breeze helping the carry on "Towards Home" the tough par 3 3rd hole… The breezy weather may also have helped the Stimpmeter ring up some pretty high numbers – the greens were rolling even faster than normal. Conditions were great; for the most part scoring was not… (if the exception proves the rule Owen Sanford managed to shoot a season leading 38 Net 22 … that's 7 under par for you keeping score at home… goodbye 16 handicap) Only one birdie (sub Peter Barcia on #8) to be found on ANY of the 9 scorecards / 36 players that were turned in at the end of the day… Yes, there were probably as many three putts as pars… Yup that's right… par on any hole gave those in the near pin / skins game a shot at the pot… ahhh but only ONE of the day's pars went uncovered… Congratulations Lucky Bill Reed who made the LONE PAR on "Twin Trees", the 169 yard par 3 4th hole… good for 19 x $3 = $57 … Another big winner… closest to the pin on "Mid Meadow" the 164 yard par 3 2nd hole – Thomas Chairvolotti whose effort to 20′ edged out Mike Lor… that would pay $38 except for the carryover from last week which boosted the take to… $80 !!! Well that takes care of Thomas' league dues and leaves a Hamilton portrait in his pocket besides….
We lost our original team 18 – Both Gary Player and Jack Nicklaus abruptly left the league having failed to show up to either of their matches… luckily new MGC members Jonathan Crane and Derrick Black have stepped in… Welcome!!! Russ Matson had to step in for Derrick today (and didn't do team 18 any favors with an 8 point effort… ugh)
Here are your reports for Week 2:
We've fired up a new scoring system for 14the 2020 season that puts almost as much emphasis on each team's performance hole by hole as on the head to head matches that form the foundation of the competition… Basically we award 100 points per match per week… Here is the 2020 League Setup report:
Looking forward to seeing you all soon… Here is the Week 3 Match Up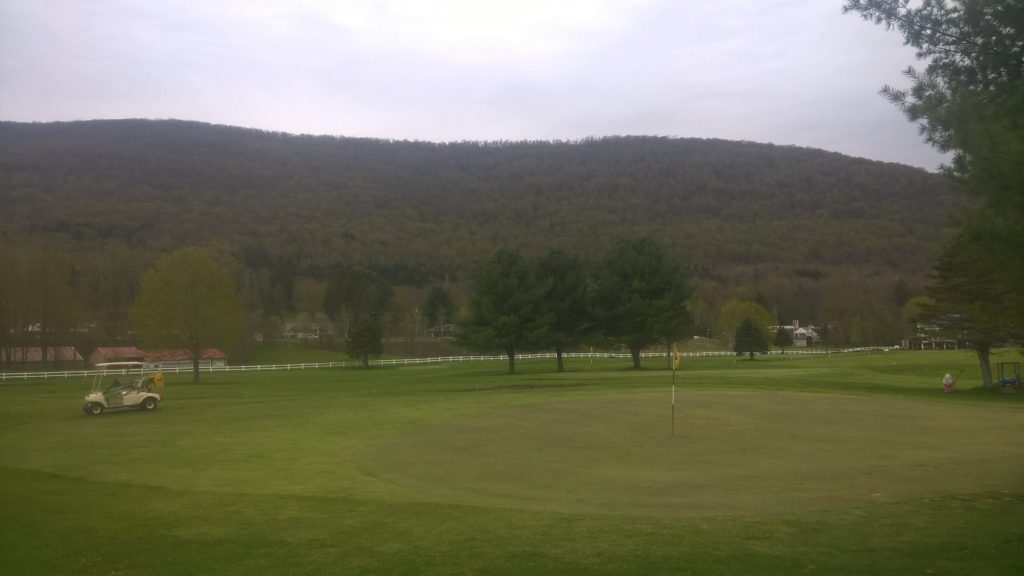 Our newly expanded 5th green will be joined soon by its adjacent sand hazard!