The focus for me has to be on the weather and course conditions… here's WeatherBug.com 's assessment: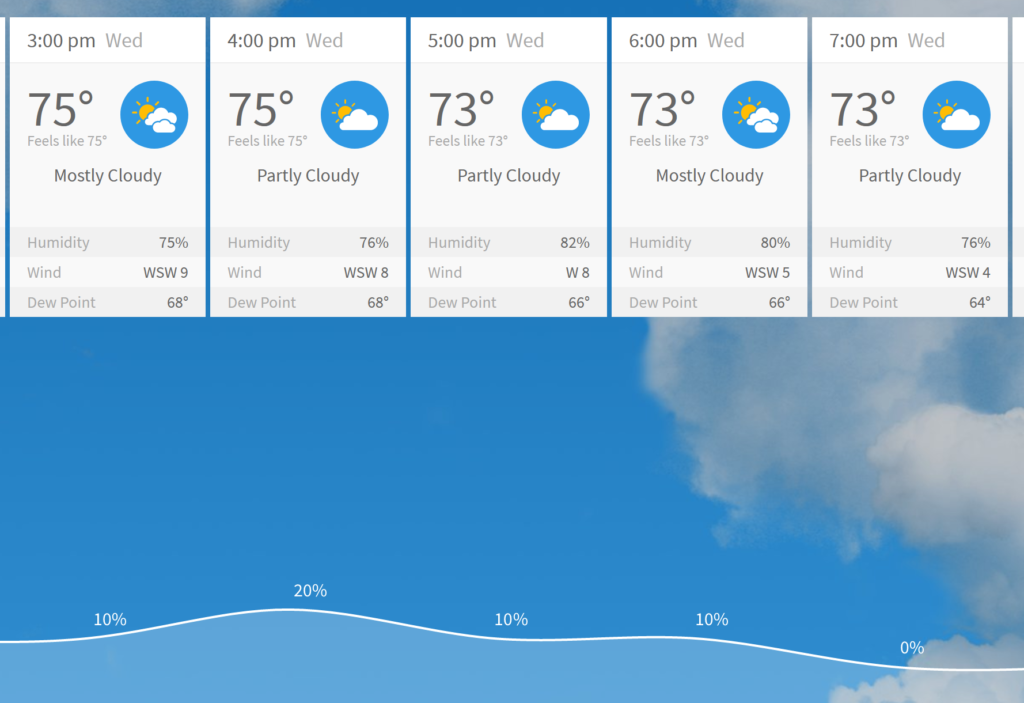 Of course we are, as usual, looking at "scattered showers and thunderstorms" this afternoon but with the odds as above I just can't in good conscience call a rain day. Bring your rain gear and umbrellas because it seems as if we've been snake-bit every Wednesday afternoon. Bail out if your opponents agree as Thursday looks at first glance to be a fine day (yeah, sure). I'm walk mowing the greens – and they look GREAT even if they're rolling a tad slower. I'll cut fairways and surrounds and I hope it's dry enough to cut rough on at least holes 1 and 9… traction for the ground driven Jake F10 rough reels has been non-existent of late.
Matchups: 2nd place Zach/Justin try to make up ground on the Hulls today but have to get through "Mr. 32" Mike Lor / Jonathan Crane… Surging Ken Steinbuch / James Litaker face Super Seniors Brian Wheaton / Harry Saslow both of whom have been playing a hot hand lately and could move up in the standings from 6th place with a win today. Jamie Wilson / Chris Stevens have been quietly moving up into 4th place; they face Skip Parcell / Bill Drew in their effort to hold or advance in the standings. Rounding out the top 5 Dustin / Casey face a tough challenge in playing Lenny Millen / Derrick Black.