Fourteen team league… week 13. Everybody's now played Everybody.
(hey how about fixing a ball mark occasionally while you're waiting to putt… yours (if you hit the green) and one more would be even better!)
For the next 5 weeks the top 6 teams will play each other once. For all of the remaining teams I'll put together a schedule of matches based upon close contests from earlier in the season and anything else I find interesting (or not). Hey if you've got the itch to play a specific team in these last 5 weeks than do let me know (soon!) and I'll try to accommodate you.
Next week our closest to the pin will be on that toughest little par 3 in the Catskills… #8. This week Brian Wheaton stuck his tee shot to 31′ 10″ to take home $32. Mike Lor (lone birdie on #1) and Dan O'Neal (lone birdie on #8) split the $48 skins e.g. $24 each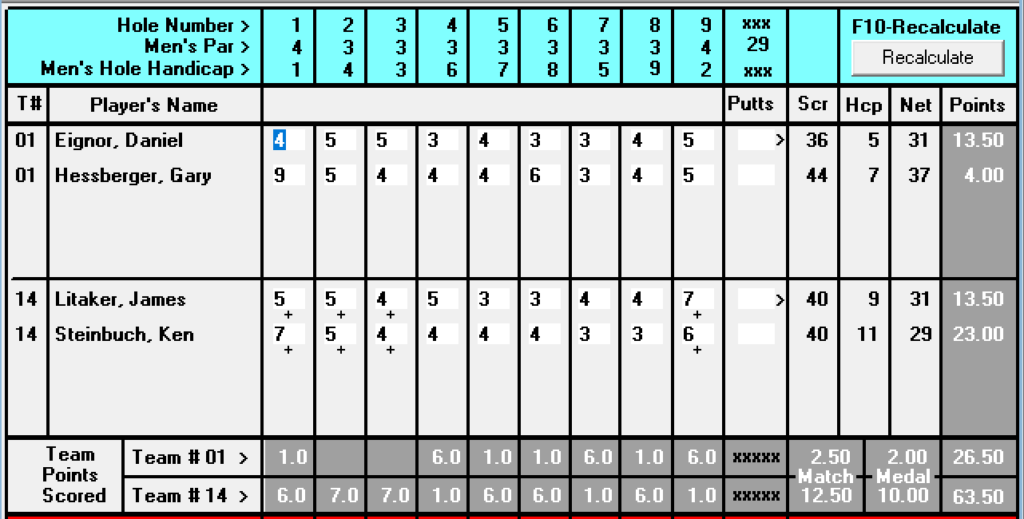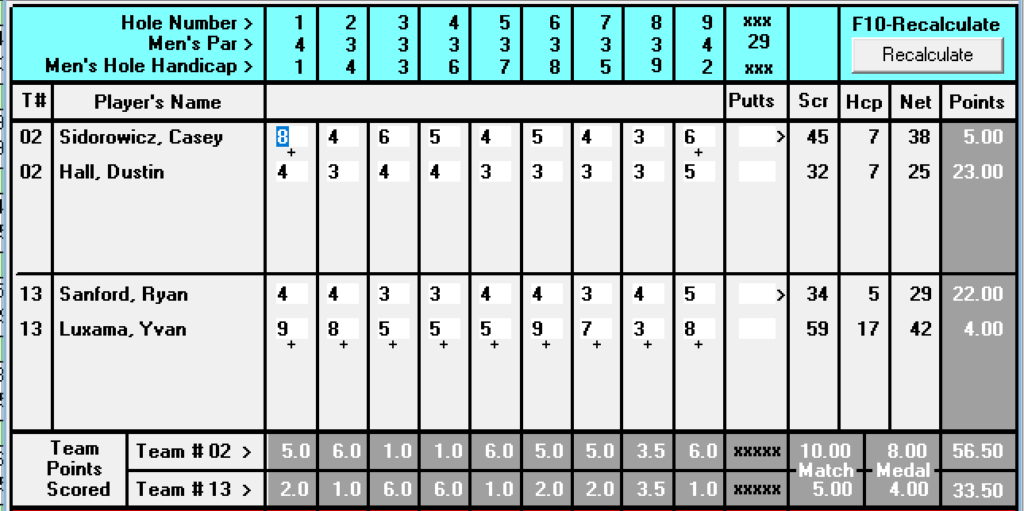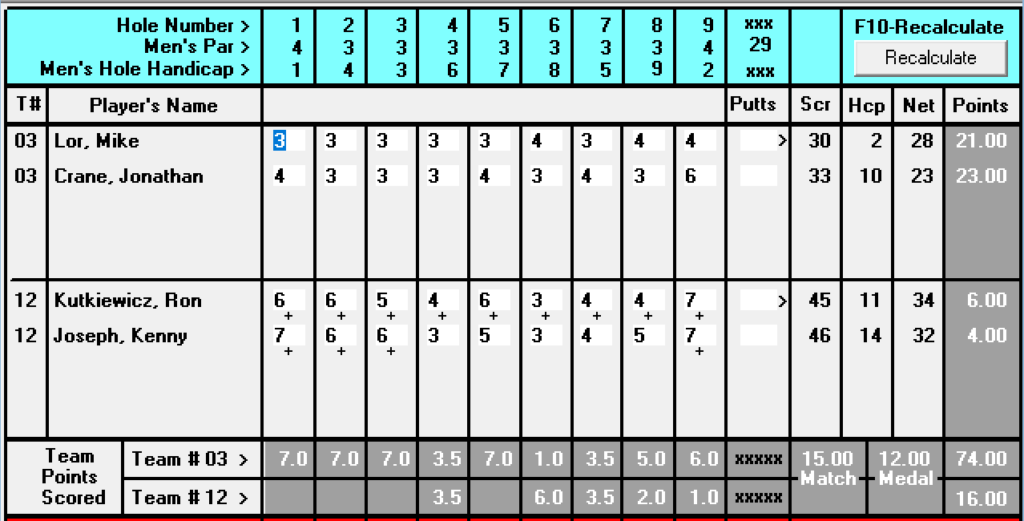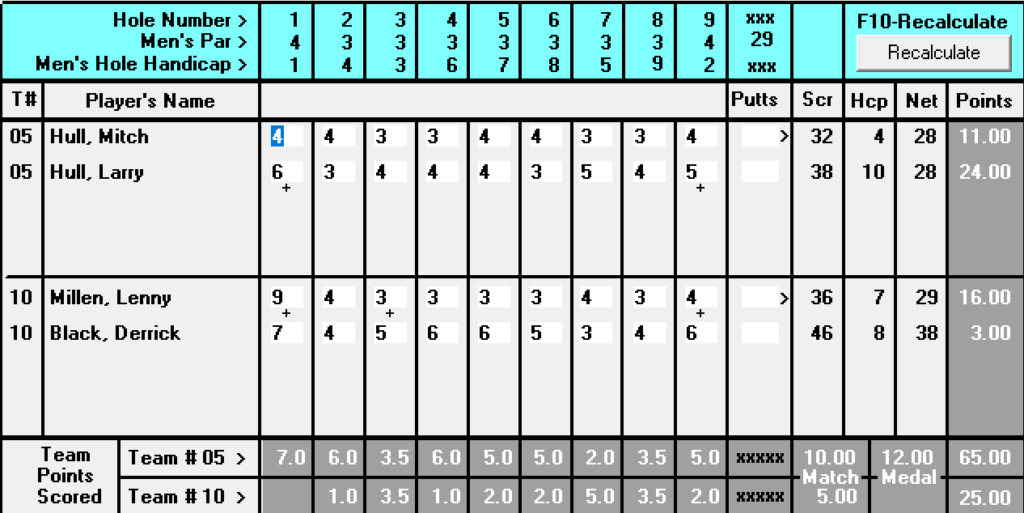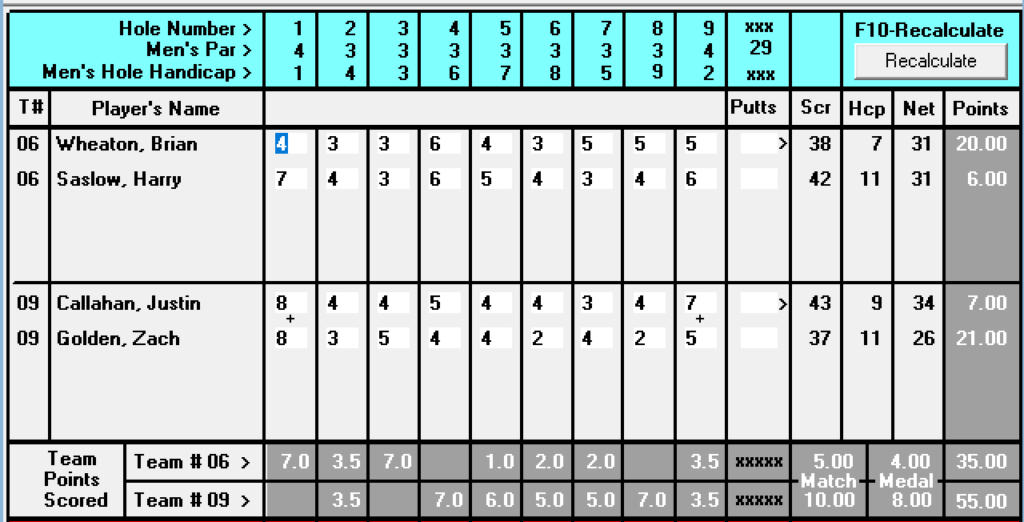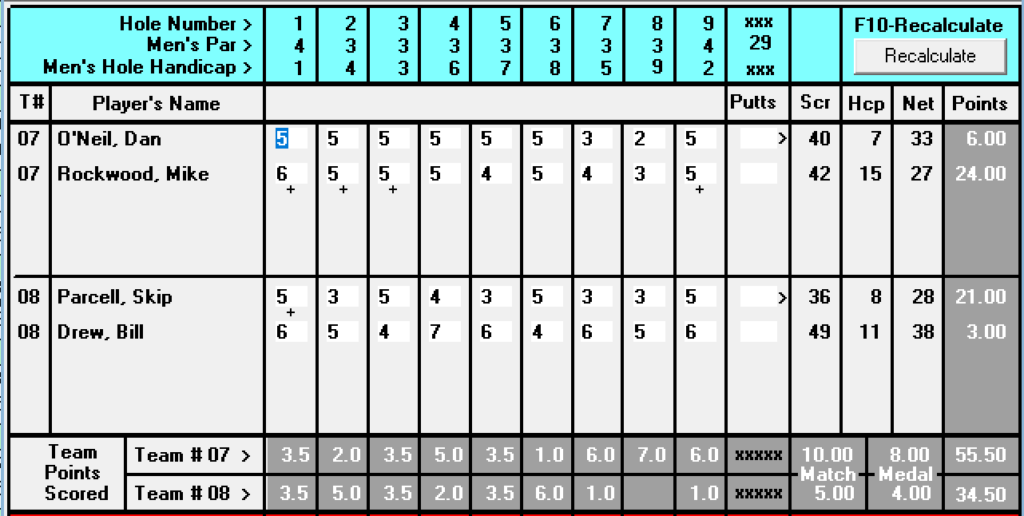 .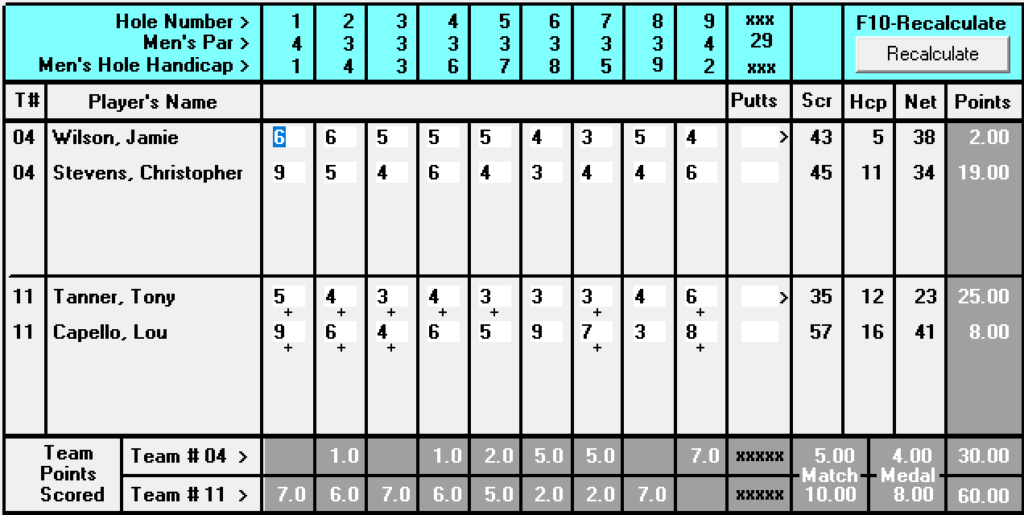 In the final match of the week, played Sunday, Jamie got steam-rolled by a red-hot Tony Tanner who not only got 7 strokes from Jamie but saved his best round of the year for the last week of the round robin… a +6 35 net 23! Christopher prevented a complete washout by topping Lou (the Giant Killer) Capello by net 7 strokes to keep Jamie/Chris in the championship mix in 5th place.